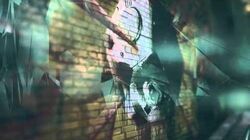 Beth Wilder Diary 1 (also known as All Leading Up To This) is the first of six unlockable video diaries for Beth Wilder in Quantum Break.
Description
Edit
Sunday, October 9, 2016, 4:00 am
ALL LEADING UP TO THIS
On Beth getting ready to help Jack when things go wrong at the university.
DURATION: 0:00-0:50
Transcript
Edit
BETH WILDER: October 9th, zero four hundred hours. Monarch operations moves in to the university in fifteen minutes. This is it. Years of training, all leading up to this moment. I just need to keep my cover for just a little bit longer. Monarch's objective is to apprehend Jack and William Joyce – alive, if possible.
If what she told me was true, then this operation is going to end in a shitstorm. It's up to me to make sure Jack gets out of this in one piece, but I can't risk blowing my cover just yet. Notebook didn't give me any orders regarding William, still not sure how Jack is the key to all of this if William is the one with all the answers.
We're about to find out.
Okay. It's time to do this. Beth Wilder, signing off.
Ad blocker interference detected!
Wikia is a free-to-use site that makes money from advertising. We have a modified experience for viewers using ad blockers

Wikia is not accessible if you've made further modifications. Remove the custom ad blocker rule(s) and the page will load as expected.