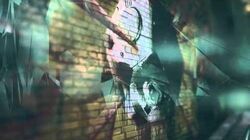 Beth Wilder Diary 2 (also known as Jack's Gone) is the second of six unlockable video diaries for Beth Wilder in Quantum Break.
Description
Edit
Sunday, October 9, 2016, 7:26 am
JACK'S GONE
On Liam Burke messing up Beth's rescue operation.
DURATION: 0:52-1:25
Transcript
Edit
BETH WILDER: October 9th. Liam Burke fucked the rescue operation. Put him on the trail of the Lifeboat to buy some time, make sure he didn't find out what I was really up to. [Sighs] Jack's gone, disappeared while I had a goddamn gun to my head. Tried to contact him, but he's out for blood.
[Sighs] Dealing with goddamn armatures.
This wasn't how this was supposed to go. She told me the fracture would start at the university. I could've stopped it, avoided all of this. Why didn't she warn me? She knew that this would happen, why the hell didn't she warn me?
Ad blocker interference detected!
Wikia is a free-to-use site that makes money from advertising. We have a modified experience for viewers using ad blockers

Wikia is not accessible if you've made further modifications. Remove the custom ad blocker rule(s) and the page will load as expected.