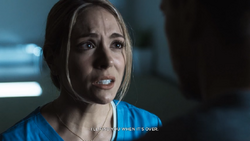 Transcripts are a written format of content from visual or audio media. The following is a list of closed captioned transcripts for the 2016 video game and live action television series, Quantum Break. Transcripts are posted on the Quantum Break Wiki by Wikia Contributors under fair use laws for referential and educational purposes.
Video Diaries
Edit
Main article: Diaries
Ad blocker interference detected!
Wikia is a free-to-use site that makes money from advertising. We have a modified experience for viewers using ad blockers

Wikia is not accessible if you've made further modifications. Remove the custom ad blocker rule(s) and the page will load as expected.